Naike Support Grid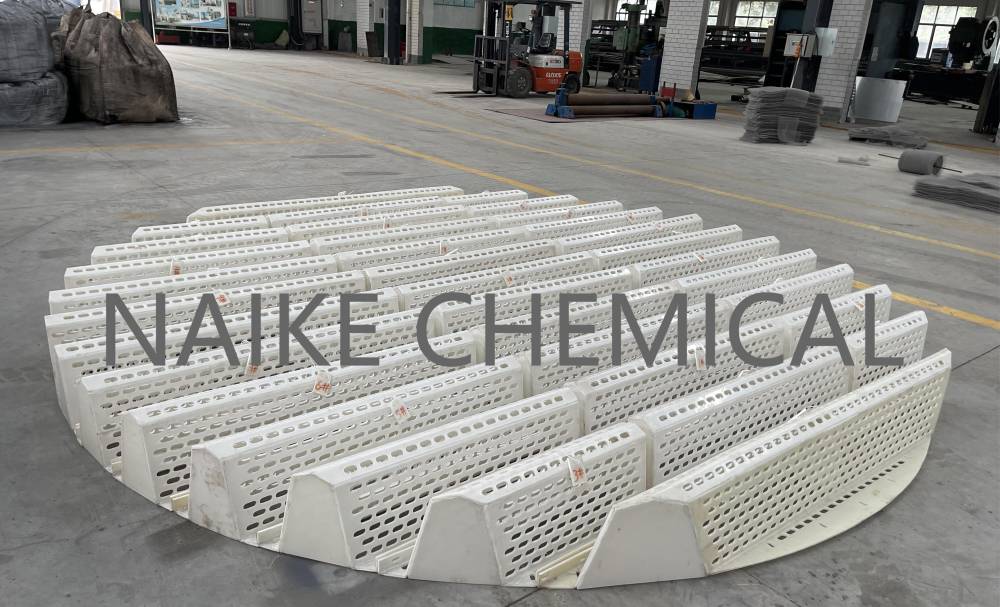 The support grid has to be constructed in a way that allows the unrestricted flowing of gases and liquids in the columns as much as possible. It is possible to block the gas flow with unsuitable packing support, especially in the area between the support grid and the packed bed.
For the design of the specific grids, the following points must be considered with regard to the load of the grid:
1. Weight of packed bed
2. Liquid hold up during operation
3. High turn down ratio
4. Fouling
5. Pressure drop of the gas flow in cases of parallel flow
6. Installation loads
As a professional , we NAIKE CHEMICAL manufacture FRPP packing support grid for random packing bed. Size is customized as per customer'd request.
Contact us if you also need support grid for your project. 
Email:  and whatsapp +86 18079909829